Testimonial
"Thanks for being there when my systems encountered problems! I feel secure that my systems are under SKYLIGHT's care."
Julian Wong,
Toshiba Singapore
Milestone of SKYLIGHT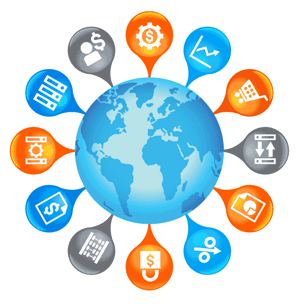 In the 80s till 90s, SKYLIGHT moved into the supplying and installation of security cameras, alarm systems, card access, fence intruder system, manpower out-sourcing and etc. Our major projects included AT&T, Changi AirBase, JTC Buildings, PWD, Seagate, Senoko Power Station and the Singapore Telecommunications..
In the 90s, SKYLIGHT won a major project that was to wire and trunk installation for Singapore Cable Vision (SCV) for Mount Elizabeth Hospital.
In 1996, the expanded its operations and ventured into the Information Technology business of distributing memory chips, processors, motherboards, sound cards and also the setting up of a 24-hours Computer service centre.
In 1997, SKYLIGHT was involved in the design and implementation of private-label softwares like Oil Trading management system, Helpdesk management system, Point of Sales, SMS Gateway, Multi-level commission system, websites, e-Commerce applications, database hosting, e-mail hosting and other products affiliated to the marketing sector. Clientele included well-known MNCs, government agencies and hospitals.
From 2000 to 2002, SKYLIGHT worked closely with a local service provider of DELL computer systems to provide system integration services to IDA, the DBS Bank, CitiBank, the Standard Chartered Bank, SingTel, JP Morgan Chase, the Singapore Airlines, SIA Engineering Company, PricewaterhouseCoopers International, Tradewinds and the Singapore Airport Terminal Services (SATS).
On 31st March 2004, the company acquired the domain & website www.eshopping.com.sg which was Singapore's First Original Online Shopping Portal. The website served as a price guide to customers shopping online.
On 30th November 2005, the company fully acquired BestHostings Internet (BRN: 53006940K) which was a well-known budgeted hosting service(s) provider. It has already more than 1700 Internet Protocol Addresses. With the infrastructure of BestHostings Internet, SKYLIGHT is able to provide a full suite of tailored IT & Internet Services.
At SKYLIGHT, we strongly believe in fostering a long-term relationship with our customers. To achieve this, we have a team of well-qualified, motivated and customer-oriented IT specialists to assist you in every way possible.